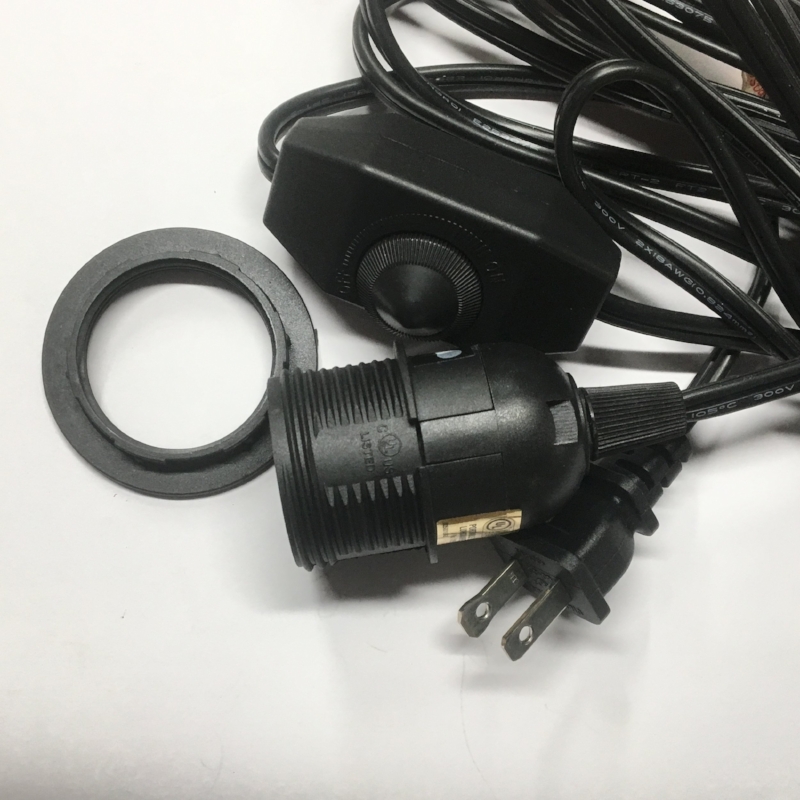 Lamp Cord with Dimmer
Fits our hanging lanterns and has a dimmer instead of a regular on/off switch. Works with all incandescent bulbs and any LED designed to work with a regular dimmer. Some LED bulbs will only dim to about 50% with regular dimmers.


Tabletop dimming cord coming soon.

PLEASE NOTE: These cords will not work with out LED color changing bulbs - and may not work with every LED bulb. We have tested the white LEDs we sell to work with these, but you should check the packaging on any LEDs you purchase.